Micro needle Fractional RF radio frequency radiofrequency face lift system machine
Model: ML-RF
Payment: T/T, WU,RIA,sigue,MG

Warranty: 2 years
Shipping: DHL, Air freight,Sea
Shipping cost:
different countries with different shipping cost,sending message for confirmation
Price: 0 USD
Send Message
Micro needle Fractional RF radio frequency radiofrequency face lift system machine
Microneedle fractional RF to deliver heat energy deep into the subcutaneous layers
to regenerate collagen,restore skin firmness and improve skin texture, producing the

maximum dermal effectswhile minimize the damage to the epidermis. Obvious instant

and long term skin rejuvenation result can be obtained after factional RF treatment.

Technology Explanation
Fractional RF delivers accurate Bipolar RF energy to the skin by a tip built of an array of small

pins and return electrodes to create microscopic thermal zones (MTZ). The RF energy introduce

fractional thermal into the deep dermis and create potential healing effects in the microscopic thermal zones.

Undamaged tissue between the electrode pins acted as a "healing server" to accelerate the collagen rebuilding
and skin tissues remodeling.Unlike the traditional laser therapy, the majority of the fractional RF energy is focused
in the dermis while only a small percentage of the surface is effected,resulting in deep volumetric dermal heating and
ultimate result. On the contrary, laser stays large volume on the surface, while only a small amount of energy penetrates deep into the dermis.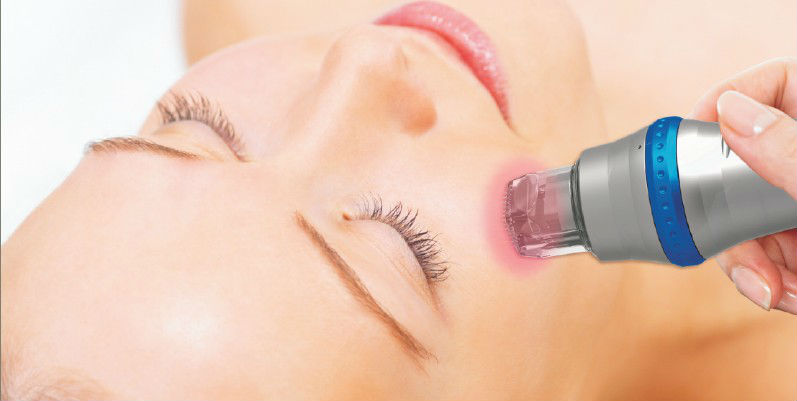 RF Frequency

RF ( radio frequency ) 5MHz

Frequency Energy

100 J/CM2

Controllable Depth

0.1~~3mm (adjustable)

Needle Point

300μm

Puncture Size

5mm*5mm (25pin)

Dual Matrix Size

8mm*8mm(64 mm2)

Mode

Single

Repeat

Manual

Matrix Array Energy

2000 Megajoule

Control

LED Color Touch Screen

Treatment Model

2 Types ( Micropulse and Continuously)

Power Supply

AC 110V/220V±10%/50-60Hz

Size

62×68×115(cm3)

Weight

41KG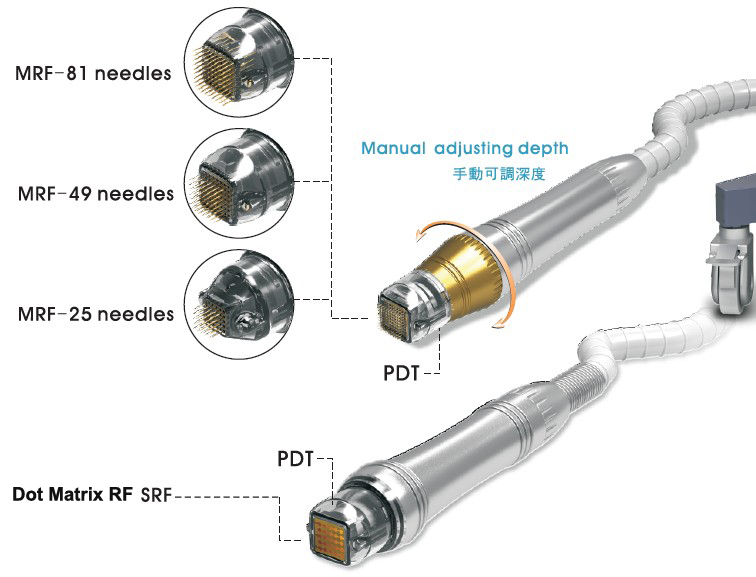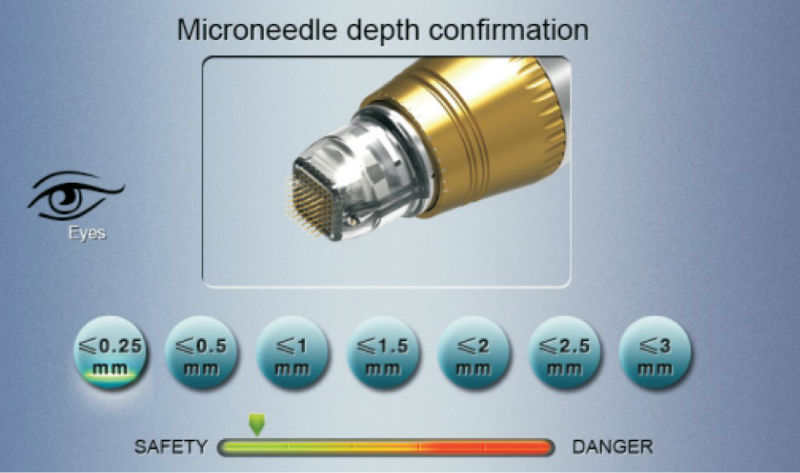 Part 1:
Part2:
Contact us:
1, Contact by WhatsApp: 0086 1305 4446 098
2, Skype: Skype ID: Gracdy.zesaybeauty
3, send a Email to us (top-slimming@hotmail.com)
4, Click "send message" button at top of the page to send a message.