Mini Home use face lifting hifu ultrasound machine
Model: Mini-hifu
Function: Ultrasound face lift

Payment means: Credit card,Bank transfer or Western Union

Delivery time:3 days after payment received

Shipping Means: DHL/UPS/EMS



Price: 0 USD
Send Message
Mini Home use face lifting hifu ultrasound Machine
>

Specification


Power supply: AC90V~240V 50HZ/60HZ
Rated power; 36W


HIFU
Power: 5J/cm2
Function area: 4cm2
Frequency; 3MHZ
Effect of depth: 4.5mm


RF
Power; 4J/cm2
Function area; 3cm2
Frequency; 2MHZ
Effect of depth; 3mm


LED
Wavelength: 650nm
Strength: 5000mcd
Energy output mode: keying / touch
Gross weight: about 3KGS
Volume weight is about 6kgs
Working theory:

High Intensity Focused Ultrasound (HIFU) directly delivers heat energy to
skin and subcutaneous tissue that can stimulate and renew the skin's collagen
and thus consequently improving the texture and reducing sagging of the skin.
It literally achieves the results of a facelift or a body lifts without any
invasive surgery or injections, moreover, an added bonus of this procedure is
that there is no downtime. and also, it works equally well for people of all
skin colours, in contrast to that of lasers and the intense pulse lights.

Features:

-Quick & short treatment time : 30 MINS one face treatment
-SMAS contraction : collagen remodeling , elastine fiber contraction
-None downtime : skin just become red within the first several hours , then
skin recover .
-Instant result will be checked from the second month to the nine month ,
good result will last 2-3 years
-Totally non-invasive

Advantage:

-Superficial ,deel dermis and SMAS(Superficail Muscular Aponeurotic System).
-Triple layer lifting effect system
-High peak power ,Shortening procedure time.
-Patients' high satisfaction
-High quality,low consumables
-More accurate procedure due to Exact Focusing Technology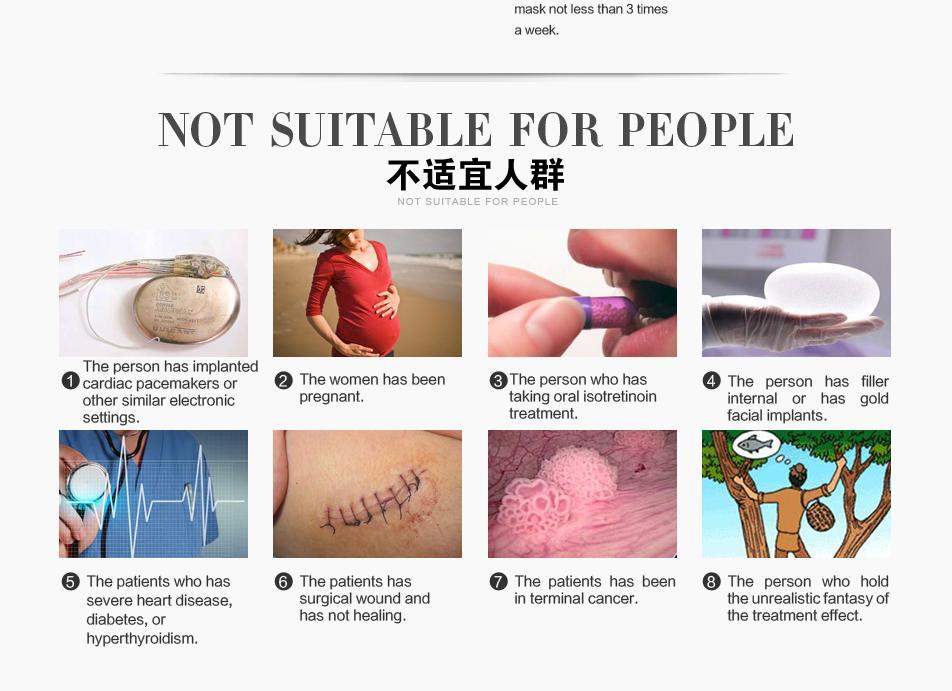 NOT suitable for

1. Implanted cardiac pacemaker or other similar electronic apparetus.
2. Pregnant women.
3. Over the past 9 months taking oral isotretinoin therapy were ( Accutane /
Roaccutane / Oratane).
4. Internal filler, if the face with gold implantation, it is not recommended
to do.
5. Serious heart disease, diabetes, hyperthyroidism patients.
6. Operation wound not healed.
7. Patients with advanced cancer.
8. The effect of unrealistic fantasies.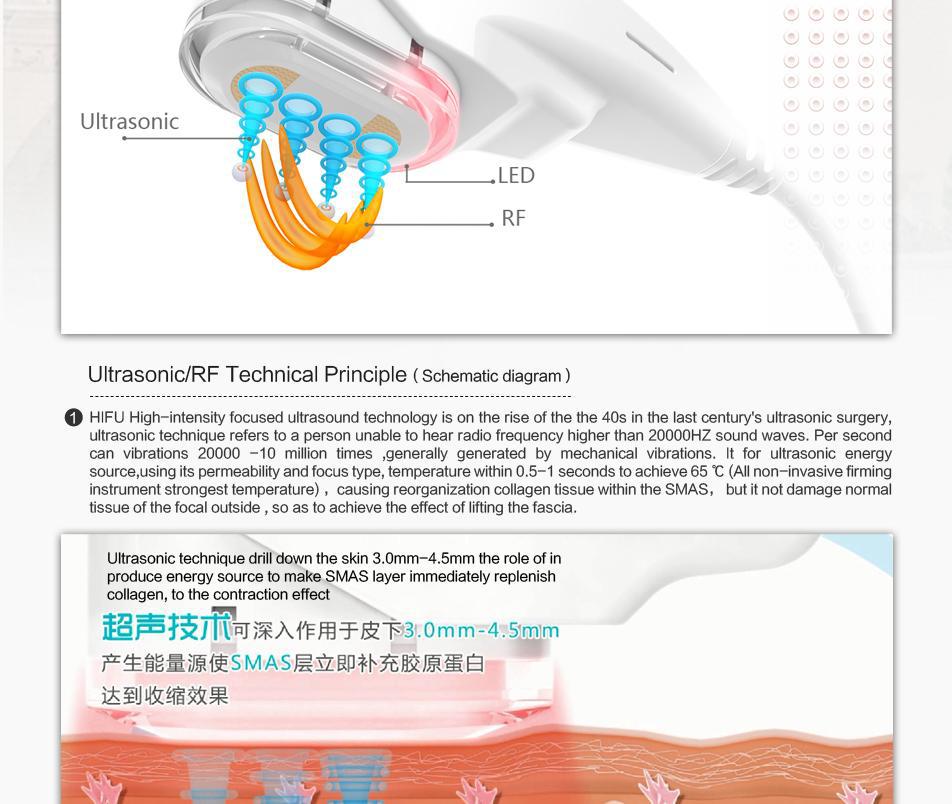 Contact us:
1, Contact by WhatsApp: 0086 1305 4446 098
2, Skype: Skype ID: Gracdy.zesaybeauty
3, send a Email to us (top-slimming@hotmail.com)
4, Click "send message" button at top of the page to send a message.